NORTHERN BC CANADIAN MOOSE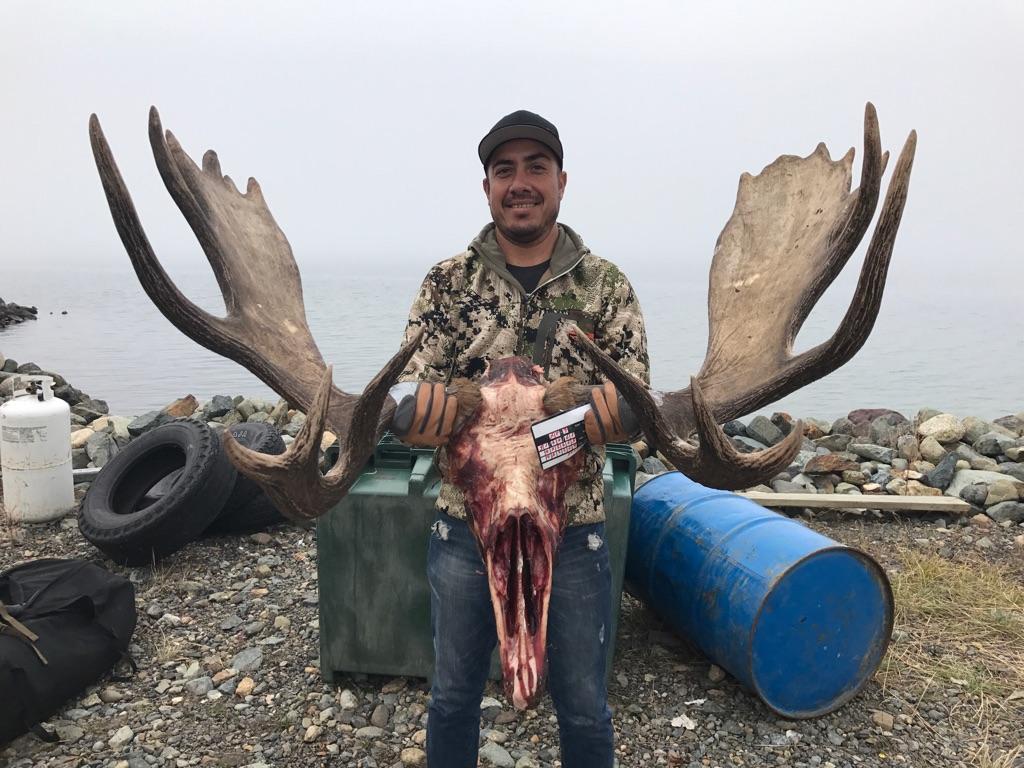 The North American Moose is the largest member of the deer family. There are 3 different species of Moose in North America. The Alaskan/Yukon Moose then the Canadian and the Shiras Moose. Canadian Bull Moose in this area of northern B.C can stand anywhere from 6ft to 7ft tall at the shoulder and weigh up to 1,600 lbs on the hoof. These Moose typically inhabit valley bottoms where there are plenty of willow draws and marshy meadows, but can also be found wandering on open timbered ridges or slopes. Their mating season in the fall season features energetic fights between males competing for females. These massive beasts will tear up huge areas breaking and snapping trees and anything else that gets in their path. Moose have phenomenal hearing thanks to their very large ears, and bulls will travel for miles once they hear the distinct whaling of a cow in heat.
The Cassiar mountains is well known for producing trophy sized Canadian Moose bulls. This is one of our highest success hunts and consistently produces trophy class bulls averaging 50" to 60" spreads, some spanning up to 65" with huge palms and brow tines. This hunt is based out of remote spike camps located deep in large vast valleys accessed only by horseback and/or float planes. With our close proximity to the Yukon and several shared waterways, we have both the population and genetics for some of the world's largest Canadian Moose. On our horseback hunts we will ride up to high open ridges to glass and call and hunt the valleys and willow draws calling to locate and bring in bulls. Most hunters add Caribou onto this hunt with great success... without a doubt, we offer B.C.'s best Moose/Caribou combination hunt with most every hunter getting shot opportunities and many harvesting both trophies. We also have boat hunts where you will fly into a remote lake ans stay in one of our rustic cabins. We will hunt the lake shore and/or rivers while calling for moose. You may also take short hikes up to vantage points and meadows to call and glass for Moose. The success rate and trophy size on our lake hunts is the same as our horseback hunts but are less physically demanding. Because of the density of moose in the lake regions this is a great place for archery clients.